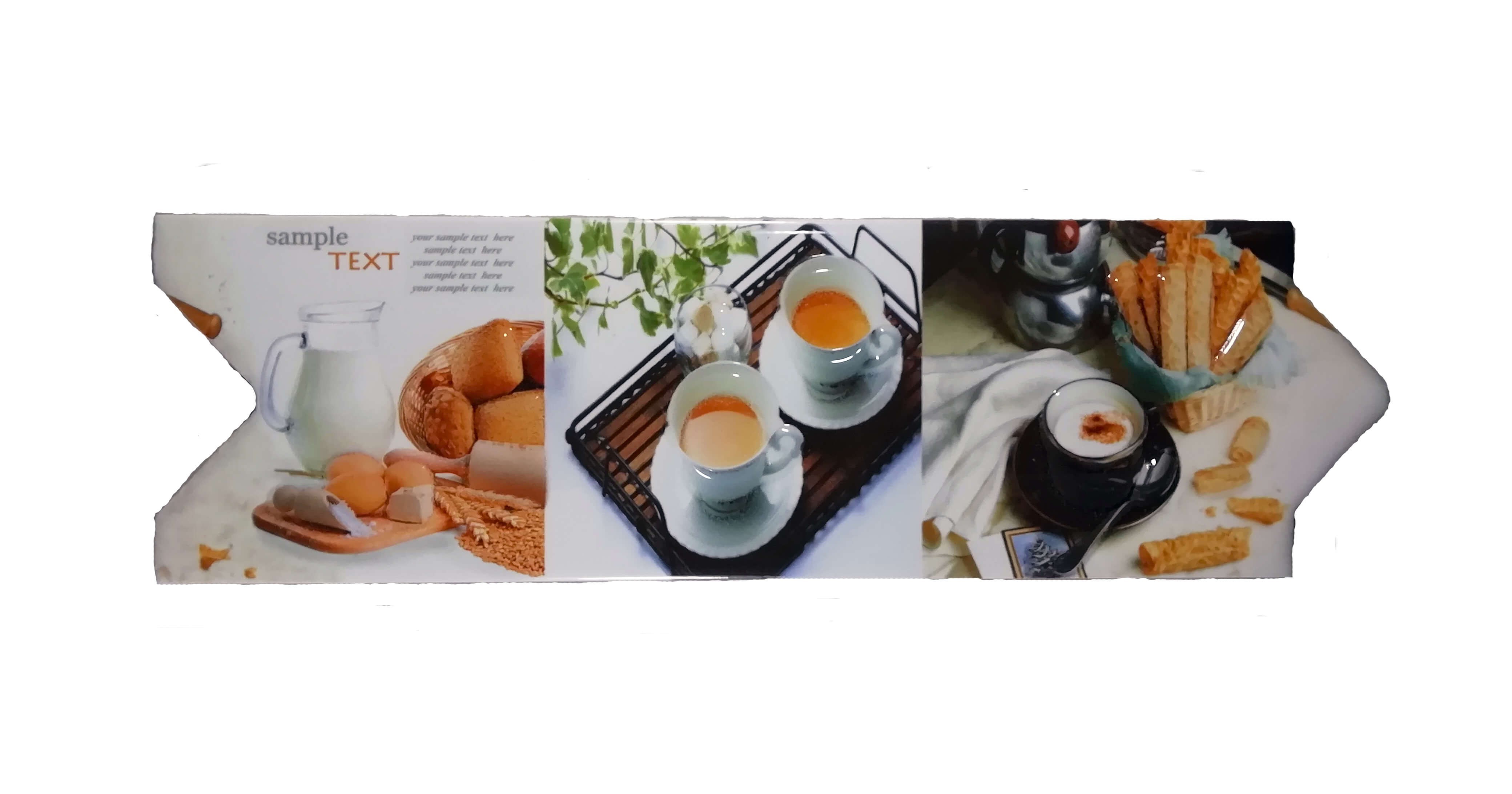 Cenefa café para cocina tipo Flecha Serie Vitrosa 8x25 cm Alcesa
Cenefa diseñó de café (bebida), es ideal para decorar paredes como en la cocina o en algún negocio. La imagen y la cenefa son de alta calidad.
Notas:
El precio es por pieza
Este producto es para usarse en pared solamente.
Debido a la diferencia entre los ajustes de los monitores, la imagen puede presentar una ligera variación en el tono de los colores
Las variaciones de color y tamaño son naturales en todo producto cerámico
Las piezas decoradas se deberá evitar el uso de materiales abrasivos, detergentes en polvo o soluciones ácidas y alcalinas.
Se recomienda para limpiar una esponja húmeda y jabón líquido neutro.
Se recomienda el uso de un excelente pegazulejo para mayor adherencia entre azulejo y pared
La instalación es la misma que cualquier otro azulejo común
---
Questions and answers
This product has no questions yet, be the first to ask a question.